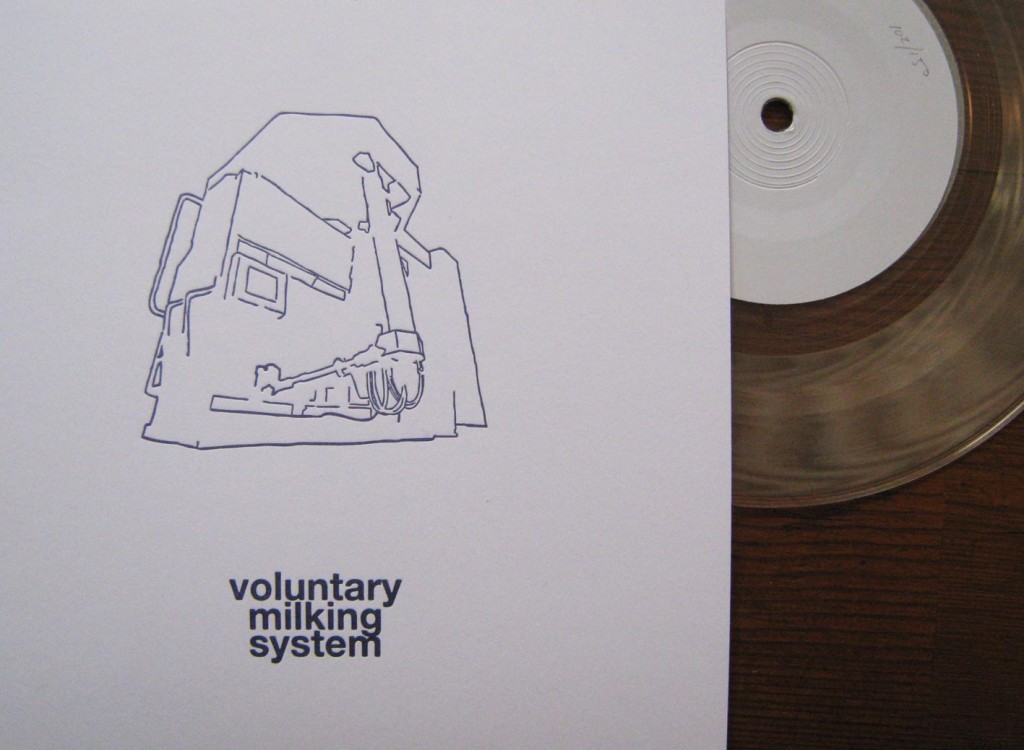 Unprocessed recordings made at the farm "Le Petit Bouveuche" in Saint Leger sur Sarthe (Normandy region, France).
The farm's main building is a large stable, where approximately a hundred cows live. The stable is open on one side, and the cows are free to wander around, even to leave the stable itself towards the open fields. At the other end, two large milking robots are installed. The cows voluntarily enter the robot area twice a day to be milked, while a central computer scans and recognises every animal, whose milk is analysed and subsequently stored to be sold (or rejected if it doesn't match the quality standards). There's almost no human presence during the whole day, apart from some basic cleaning and maintenance, and to provide food during the cold season when the animals leave the stable less frequently.
The system is almost completely autonomous during the 24-hour long cycle.
Due to the current economic state and the low price of milk, the profits are not enough to provide a salary to the three owners (and sole workers). An enormous loop, almost a closed-cycle, in the northern french countryside.
realised by eselsohr, giuseppe ielasi and jennifer veillerobe, 2010.
Letterpressed sleeve printed by Ben Owen / Middle Press.
Clear vinyl, numbered edition of 135 copies. OUT OF PRINT.
Audio clip: Adobe Flash Player (version 9 or above) is required to play this audio clip. Download the latest version here. You also need to have JavaScript enabled in your browser.