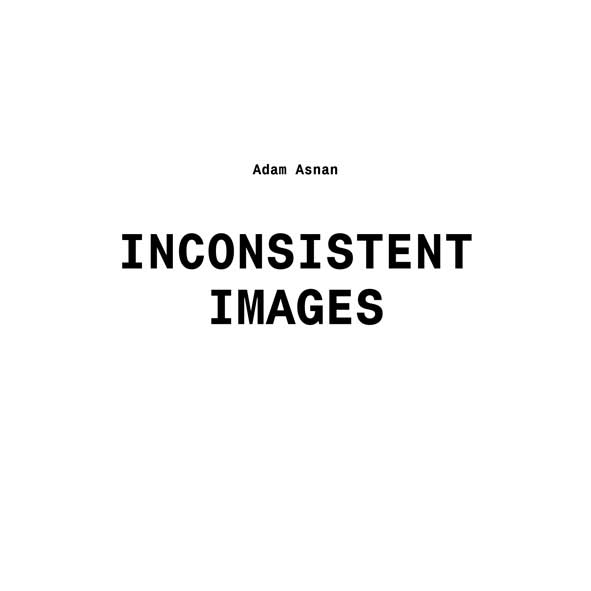 Inconsistent Images includes three works of musique concrète composed in 2012. The title is derived from an observation of inconsistencies in stereo image, but also describes the destabilisation of certain media, utilised for their musical properties, and at the same time suggesting a pseudo-visual response."
Adam Asnan is a London based composer-performer of musique concrète, acquiring an MA under the supervision of Denis Smalley in 2009.  Adam's work promotes the aesthetic potential of fixed (recorded), amplified sound, and the instabilities of a medium; the auditory 'image' subject to intervention, or the exposition of its artifice. His compositions, live performances and audio-visual collaborations have been presented across Europe and has recordings published by Entr'acte, Senufo Editions, Foredoom, Porta and 1000füssler.
Letterpress sleeve printed by Ben Owen / Middle Press. Edition of 220 copies, co-released with Entr'acte. OUT OF PRINT.
Audio clip: Adobe Flash Player (version 9 or above) is required to play this audio clip. Download the latest version here. You also need to have JavaScript enabled in your browser.
More on Adam Asnan here.