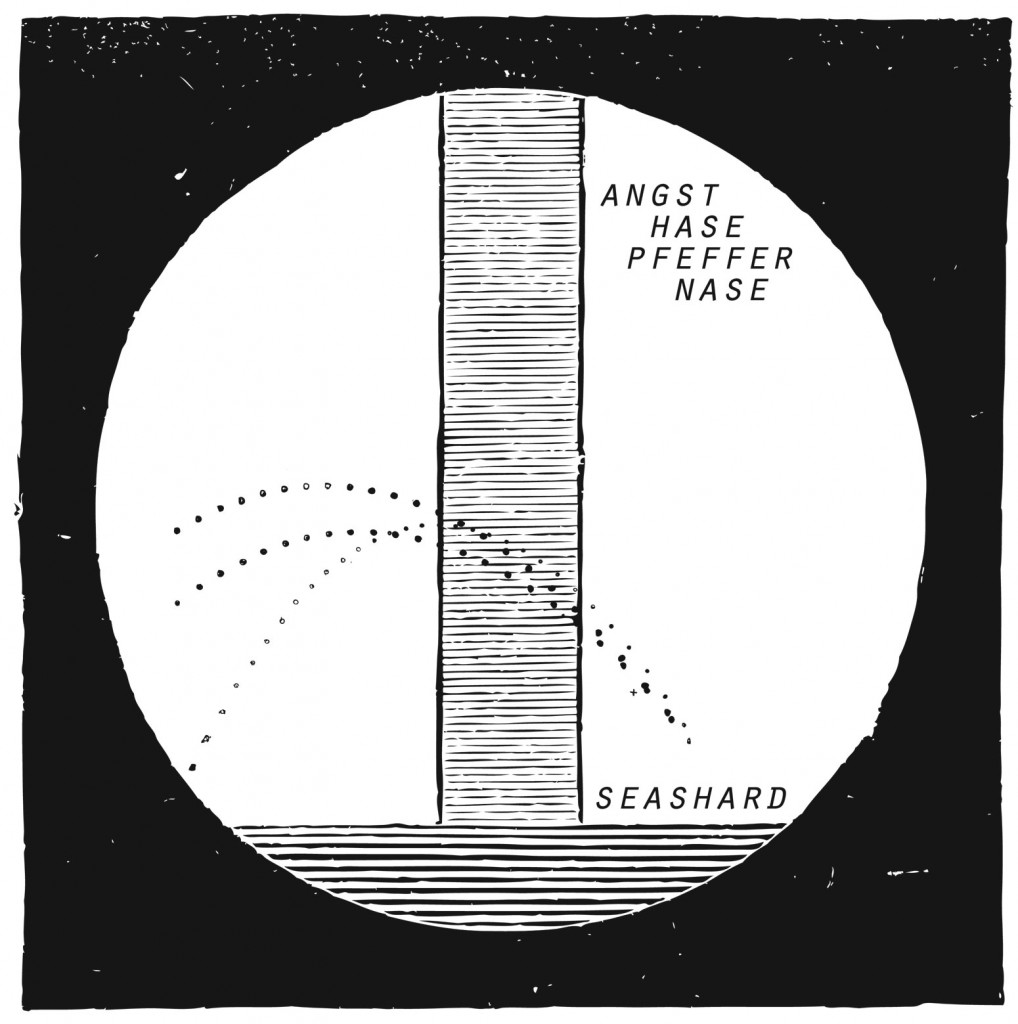 Originally created as a saleable nicknack for an Angst Hase Pfeffer Nase tour of solo guitar shredding – but since the destination was Miami, Florida, home of booty bass and sick beats, something which facilitated rump-shaking and toe-tapping seemed more applicable. Two side-long pieces which combine all of the best things known to man: feedback loops, hyperstatic drum machines, digital rot, and frightfully decrepit fairground machinery.
Chris Cooper is the most reliable member of AHPN, as well as a contributor to Fat Worm of Error, Barn Owl, and Boston's shy improv heavyweights, the BSC.
b/w printed cover on heavy cardboard, white vinyl (cut at dubplates & mastering, berlin), printed labels. numbered edition of 250 copies. 15 euro + shipping costs.
Audio clip: Adobe Flash Player (version 9 or above) is required to play this audio clip. Download the latest version here. You also need to have JavaScript enabled in your browser.
Audio clip: Adobe Flash Player (version 9 or above) is required to play this audio clip. Download the latest version here. You also need to have JavaScript enabled in your browser.