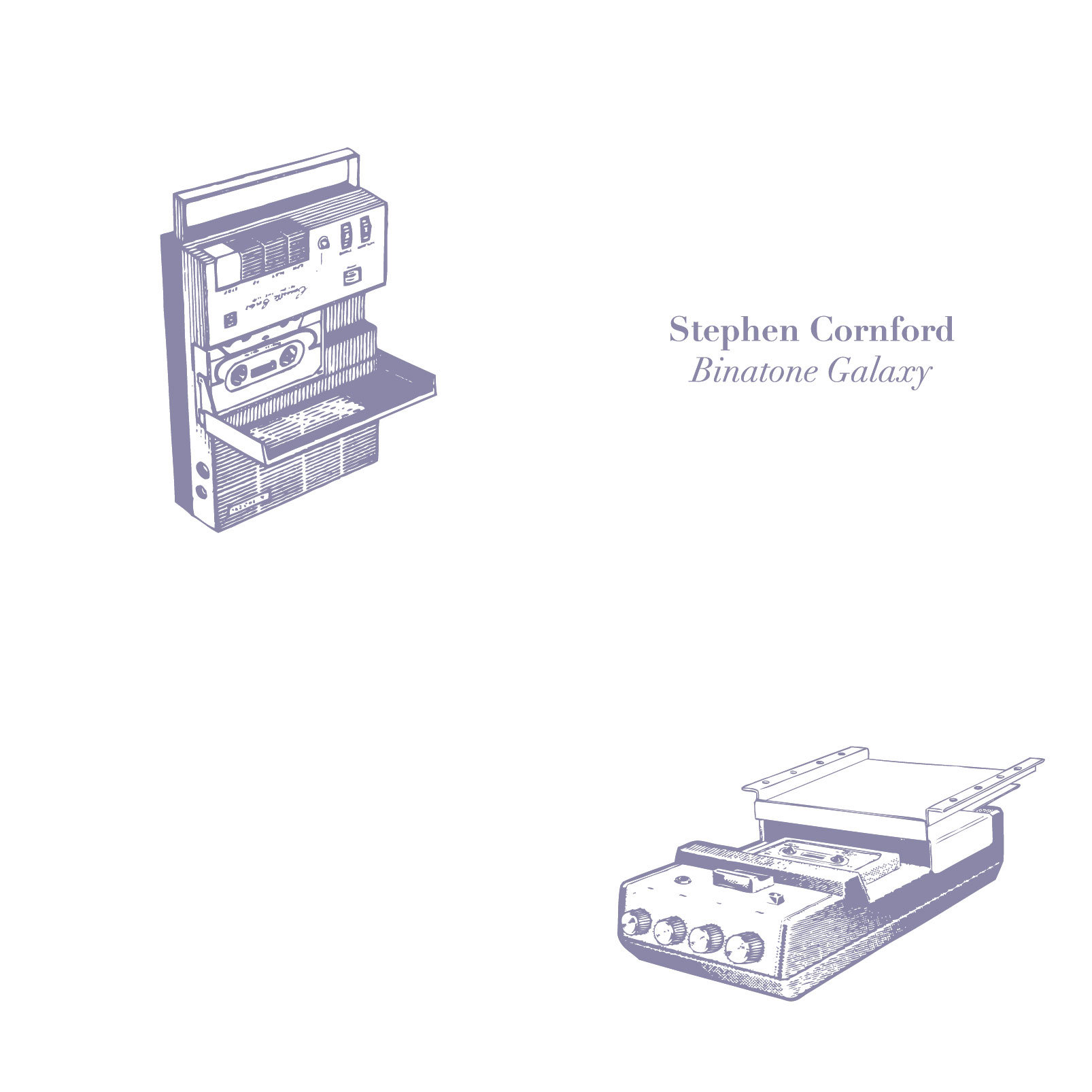 Binatone Galaxy is an installation for numerous portable cassette recorders which, rather than being used as intendedare loaded with self-amplifying cassettes that make audible the rattling mechanics of this dead medium. Superseded as dictaphones, the machines become instruments in their own right. Replacing the contents of each tape with a microphone allows us to hear the rhythmic and resonant properties of these once ubiquitous plastic shells, revealing the acoustics of the cassette and the voices of the machines themselves.

The recordings on this disc comprise a variety of non-documentary auditory perspectives on the installation. The first seven tracks are trios and quartets assembled from studio recordings of individual machines made in Bristol, while the final track, recorded in Oxford, presents the acoustic sound of the massed machines as they are switched on and off by the built-in motion sensors which activate the work.

Mastering by Giuseppe Ielasi. Thanks to Neil Taylor, Harriet Murray, Paul Whitty and Mike Blow for their support.
More information on Stephen Cornford can be found here .
Letterpress sleeve printed by Ben Owen / Middle Press. Numbered edition of 200 copies. OUT OF PRINT.
Audio clip: Adobe Flash Player (version 9 or above) is required to play this audio clip. Download the latest version here. You also need to have JavaScript enabled in your browser.
Audio clip: Adobe Flash Player (version 9 or above) is required to play this audio clip. Download the latest version here. You also need to have JavaScript enabled in your browser.