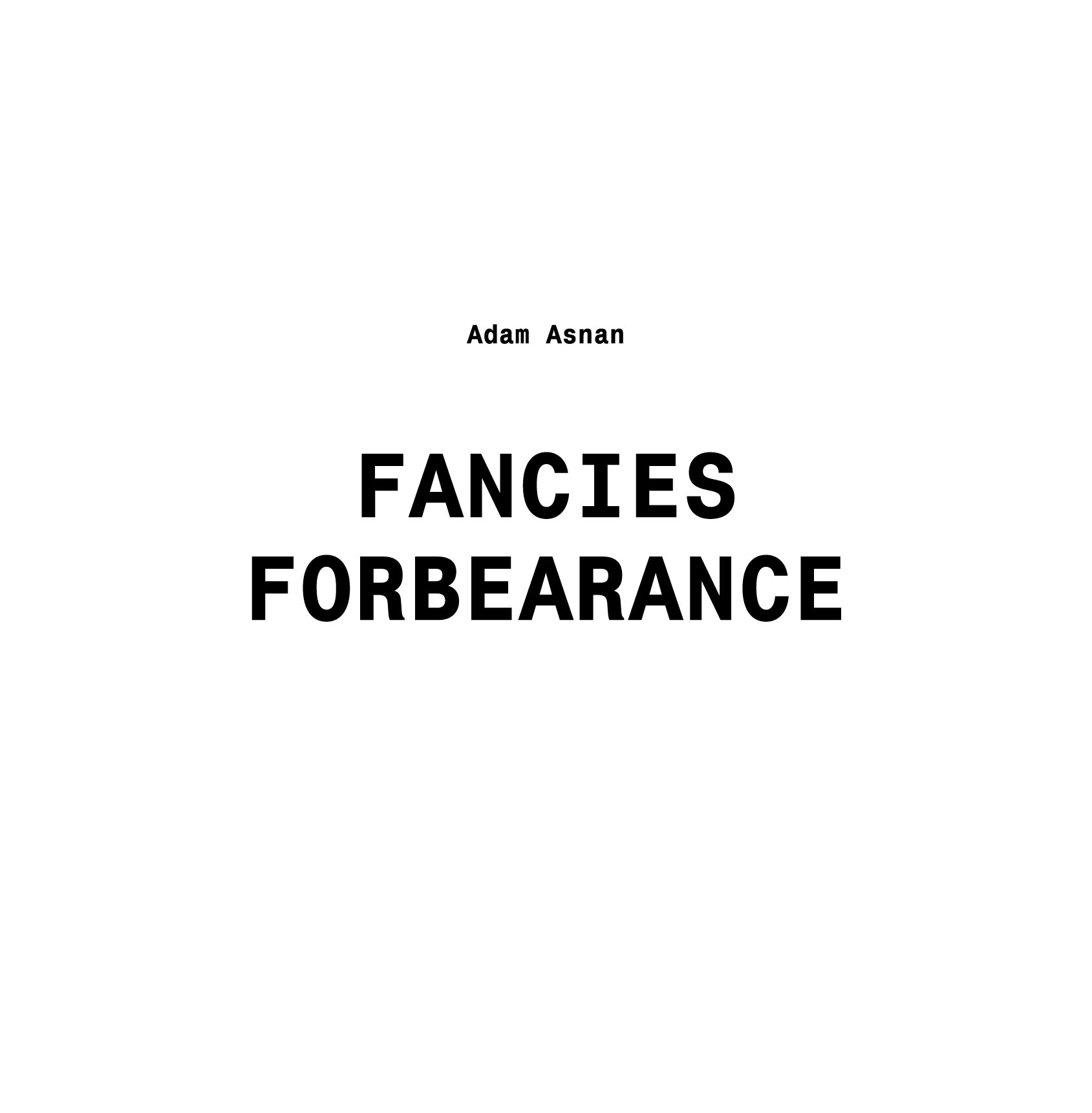 Fancy: a 17th century term generally describing a composition in which form is of secondary importance. Fancies were usually contra-puntal and in several sections. (The Oxford Dictionary of Music)
Fancies (2009) served to reconcile previously unsettled material, based upon a scheme that condones disparity between its constituent parts. In the period since its completion, and subsequent issue on cassette, Fancies has come to represent an antithesis to what I originally termed 'a work in parenthesis'.
Forbearance (2011) was composed specifically to accompany Fancies, and can be considered its honorary sixth part. The work signals a shift in my attitude towards notions of compositional economy, formal concurrence and discordance, engagement and refrain – aspects of Fancies that I have since come to admire. (Adam Asnan)

Adam Asnan is a London based composer-performer of musique concrète.
Mastered by Giuseppe Ielasi.
Co-released by Senufo Editions and Entr'acte (UK).
Letterpress sleeve printed by Ben Owen / Middle Press. Edition of 200 copies.  10 euro + shipping costs.
Audio clip: Adobe Flash Player (version 9 or above) is required to play this audio clip. Download the latest version here. You also need to have JavaScript enabled in your browser.
Audio clip: Adobe Flash Player (version 9 or above) is required to play this audio clip. Download the latest version here. You also need to have JavaScript enabled in your browser.